"It is never too late to be what you might have been." 
- George Eliot
CORNERSTONE PERFORMANCE GROUP PROVIDES COMPREHENSIVE CAREER TRANSITION SERVICES for professionals and executives that have either lost their job or are considering voluntarily leaving their current employer to pursue a better opportunity. Cornerstone enjoys a strong partnership with 
 a national premier outplacement firm that features an end-to-end career transition e-learning technology called the Career Management System (CMS link).  Cornerstone leverages this robust system to help individual clients navigate the challenging job search process.Read more
CAREER TRANSITION SERVICE OFFERINGS:
In partnership with nationally acclaimed Careerminds®, a leading edge virtual/cloud based career transition service provider, Cornerstone Performance Group helps professionals and executives in transition identify their career path and secure employment opportunities quickly, efficiently and affordably. Read more
PROGRAM DELIVERABLES AND OUTCOMES INCLUDE:
Situation analysis, DiSC behavioral assessment, competency assessment, written career plan, branded resume development, personal branding strategy, social media optimization, market research, networking and interviewing instruction, salary negotiation strategy, assimilation planning, self-employment and/or retirement consulting, professional referrals.Read more
CORPORATE OUTPLACEMENT:
If you represent a corporation and are interested in B2B outplacement services, Cornerstone is an official sales and delivery representative of Careerminds which can help you plan, implement and manage the entire downsizing and outplacement service offerings process. Scroll to bottom of page to view corporate outplacement overview video.Read more
CAREER TRANSITION MODELS and SERVICES MATRIX:
Click here to VIEW JOB SEARCH FOCUS QUADRANT MODEL
Click here to VIEW 5 PILLARS CAREER TRANSITION MODEL
Click here to  VIEW SERVICES MATRIX 
Click here to CAREER TRANSITION / MOBILITY SERVICE OUTCOMES
CLICK HERE TO ACCESS  
  PROPRIETARY e-LEARNING Career Management System Technology Read more
NEW EMPLOYER ASSIMILATION/INTEGRATION COACHING AND GUIDANCE:
The first 30, 90, and 180 days with a new employer are critical to your success.  Helping you to effectively meld as soon as possible with a new company culture, a new boss's management style, a new team of coworkers, new workplace norms, and new structures to navigate can mean success or failure in your new job. Research suggests that 70% of unsuccessful job assignments can be traced back to negative circumstances that could have been averted through a thorough and properly orchestrated assimilation process. Cornerstone works to help you assimilate/integrate better, faster and with less stress.  We provide a proven coaching model that rewards you for all the of hard work it took to secure the new position with a process that helps insure that you thrive in your new position.
The Assimilation Coaching Process and supporting tools addresses:Read more
Partner with Rex Rolf, a highly experienced executive and career coach.  You will work closely and interact directly with Rex throughout the program duration. Read more
CAREER TRANSITION SERVICE TESTIMONIAL:
CAREERMINDS BLENDED HIGH TOUCH / HIGH TECH PROCESS: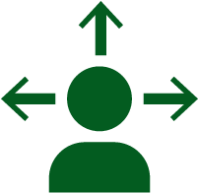 one-on-one decision support for when you are considering a significant career change
coaching for the tools you need to achieve your full career potential