"Who we are as individuals, what people say about us, and who we choose to align ourselves with matters.  These are the foundational building blocks of everything we do."
- Rex Rolf
The experience and resources necessary to affect positive sustainable change and ultimately your career success.
Read the stories of people who have worked with us and see the results they achieved.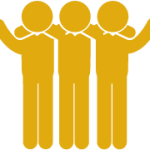 Strategic partners and relationships
that we enthusiastically recommend.